First class boiler repairs in South Yorkshire
At South Yorkshire Heating Co our member gas engineers and plumbers not only install, replace and service boilers, but also repair them.
A good boiler, properly installed and maintained, can potentially last for decades, but there's always the chance of something going wrong. When it does, it's always at the worst possible moment, which is why quick and effective boiler repairs in South Yorkshire are essential…….And that is where our members come in!
Common boiler repair issues
There are many issues that might necessitate a boiler repair in South Yorkshire, with some being less serious than others. While it is possible to correct some of these issues yourself, if you're in doubt, we recommend getting a boiler repair company in, rather than risking further damage to the unit, or injury to yourself. Here are some of the more common boiler faults that we come across.
No heat or hot water
A common problem with boilers, and one with a multitude of possible causes, from motorised valve failure and faults with the thermostat, to broken airlocks or diaphragms within the boiler itself. Some of these parts may need replacing as part of your boiler repair in order to get things up and running again.
Leaking and dripping
Usually caused by one or more internal components having broken (such a pressure valve or a pump seal), a boiler leaking and dripping can come about through general wear and tear, or by running your boiler's pressure too high. Since leaks only get worse, an urgent boiler repair is recommended.
Thermostat issues
If your thermostat is no long accurate, or if it switches the heating on or off when it isn't meant to, it could be time to get it replaced. Our members are experts at installing modern smart thermostats, including both hive and nest models, and will be happy to advise you on the matter as part of your boiler repair in South Yorkshire.
Bangs, gurgles, and whistling
Usually indicative of air in the system than needs to be released. Whilst it often sounds worse than it is, these noises can sometimes be a precursor to pump failure, especially in older boilers, so a boiler repair (or even replacement) might be advised.
No call out charge
Some boiler repair companies in South Yorkshire charge a call-out fee just to look at your boiler. All consultations offered by South Yorkshire Heating Co members are free.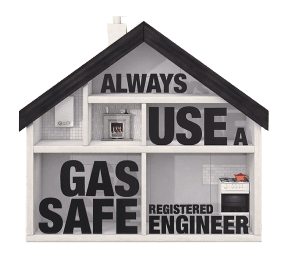 Contact South Yorkshire Heating Co
For all your boiler needs in the South Yorkshire area, get in touch with our member plumber and heating engineers at South Yorkshire Heating Co today. From boiler installations, to boiler repairs and servicing, our members will be able to assist.